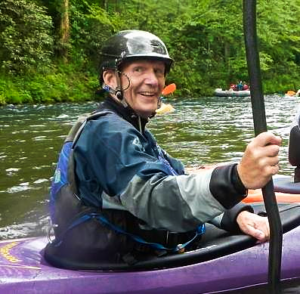 Pastor Wayner
Wayne "Wayner" Dickert started the River of Life in 2007. So he created a place in an outdoor setting where raft guides, kayakers, and others who love being in natural settings could find space with the Creator. His love for Jesus led him to combine the shared passion of the water with the one who walks on water. For the past ten years, he has also served as the pastor of Bryson City UMC in nearby Bryson City, NC.

Special Request
Mustache Photo
Wayner spent over three decades (yes, he's old and so is this picture) as a guide and paddling instructor for NOC. He also worked several years for USA Canoe & Kayak. He enjoyed racing canoes and kayaking around the world and competed in the 1996 Olympics.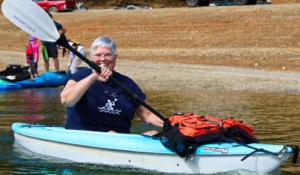 Terry Cotton
Terry is our one-woman welcoming committee. She has been with the River of Life for the past ten years helping in every possible way. Her love of lake kayaking and river rafting is only surpassed by her love for people. There won't be many Sundays where you don't see her smiling face. Terry's encouraging words are a welcome sight at the River of Life.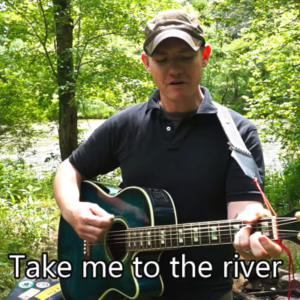 Nathan Rowlan
Nate will be returning to lead music for the River of Life this summer. He is trained in leading worship and has brought us inspiring music over the past several years. Some weeks (we hope!) Nate may even be joined by his ridiculously cute and talented boys. Nate has also written a song for River of Life which has become our theme song. In case you missed it, check out the River of Life Song on YouTube.