Connect with Us

We post picture, updates, and other helpful information on Facebook. Click on the image and join our group!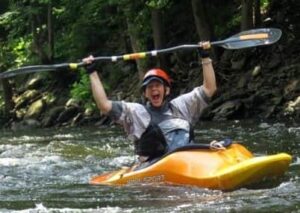 Paddle with Us
On the last Sunday of each month (May – September) our group will do a paddling trip on the Nantahala River after our worship service. You are invited to join us. If you attended the service, we will meet at 10 am in the NOC Parking Lot by the Treetop Adventures (our new gathering site). If you are meeting us at the Private Put-In at the top, we will meet there at 10:30 am. If you want to meet us at Ferebee Park, we try to arrive at the beach at 11:30 am. Let Wayner know that you are meeting the group downstream so he will be looking for you.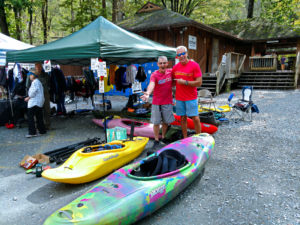 Area Activities
Whether you are coming as a group, family, or individual there are innumerable outdoor activities to do around the Nantahala. The Appalachian Trail goes right through the NOC property for hiking. There are countless other local hikes including Deep Creek in nearby Bryson City.

The Nantahala Outdoor Center is world famous for it's outdoor activities including whitewater rafting, paddling instruction, zip-lining, restaurants, lodging, and more! Here are a few ideas and resources that will help your group plan your trip to the Nantahala. If you are interested in any of the activities, Contact Us (below) with your interest and we'll have a NOC group person call to help you plan your trip and give you the best price.
Download the Nantahala Campus Group Guide
Download the River Trip Planner (includes all NOC rivers)
All Day Fun Adventure Pass (includes guided whitewater rafting)